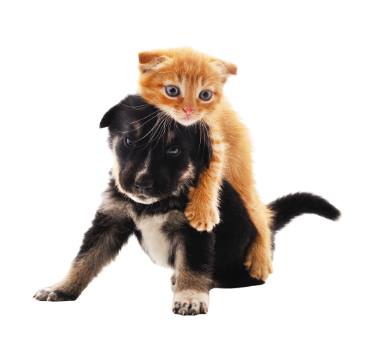 It is now known that continuing training past puppy life stages is essential to the nurturing of a confident dog that can use the knowledge and skills effectively to successfully triumph over life's unpredictable challenges. This intermediate private class curriculum is suitable for dogs who has had some elementary training (e.g. Confident Puppy or Confident Canine) and for dog parents who would wish to progress to the next phase of their dog's education.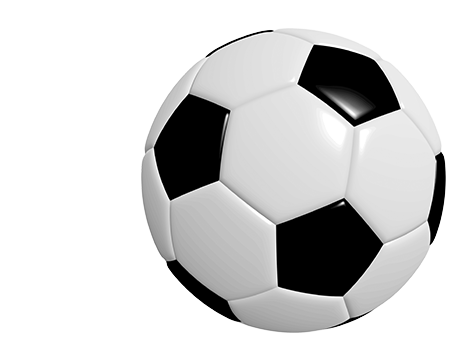 Six private sessions
3 months validity, no extensions allowed
First and sixth session, two hours, second to fifth session, one-and-a-half hours
3 months limited email and telephone support upon Graduation.
Day:
Wednesday, Saturday, Sunday
Location:
Client's location, outdoor locations are permitted if vaccinations are completed
Dog Age:
5 months - 7 years of age
6 lessons, in-home west (postal sector 65-72) – SGD4500
6 lessons, in-home mainland (postal sector 1-64 excl. sentosa; 73-80) – SGD4800
6 lessons, in-home sentosa (postal sector 09) – SGD5700
2nd dog on – 50% discount

Requirements:

Must belong to the same household
Possess similar training proficiency
Attend same lesson as the first dog
"This class was intentionally designed to build an in-depth proficiency in conventional and novel situations, for example being around other people and dogs. It is positioned to represent our eccentric focus to guide dogs and dog parents towards achievable objectives. At every checkpoint along their journeys, the mutual magical bonding towards a relationship centred on trust and love is occurring."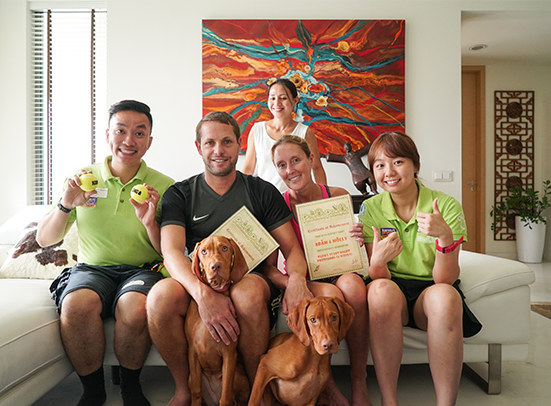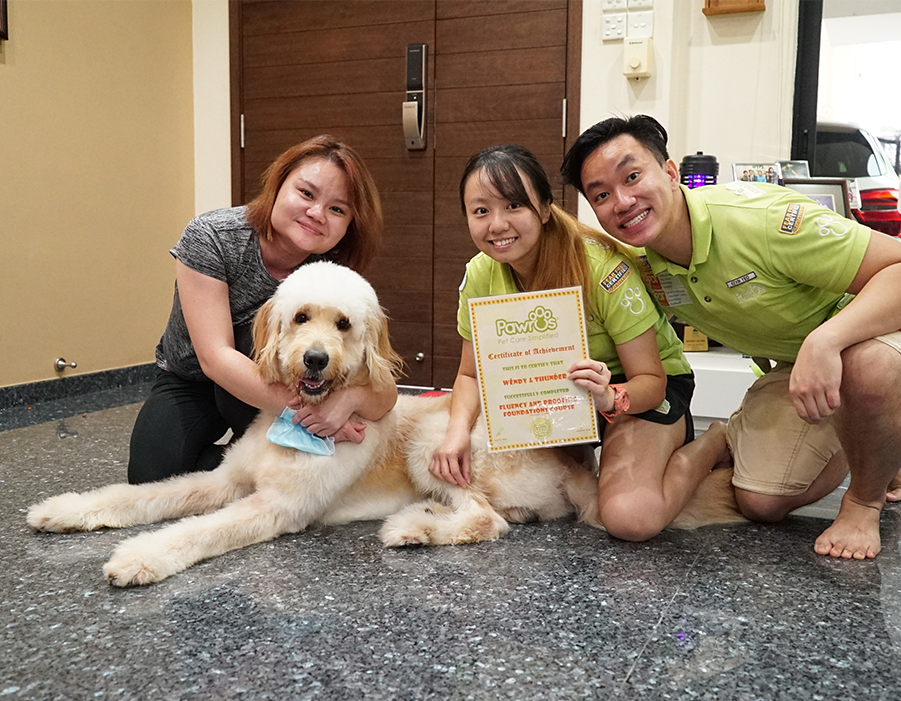 Made for Thinking Dogs
Thinking Canine is a Trademarked Pawrus® Dog Training Academy Curriculum, exclusively designed and taught by Kevin Yeo, Senior Clinical Animal Behaviourist.
In this dog training programme, you will learn to develop your adolescent dog's basic skills further into valuable skills for real-life usage.
Your dog will learn useful intermediate life skills such as regulating their emotional mind to develop strong stimulus control. We will also stretch the plasticity of their canine mind to increase cue response by continuously exposing them to a series of challenging scenarios in indoor and outdoor environments with positive consequences.
Puppies can bring along a maximum of two human family members. Children under the age of 16 must be accompanied by an adult to provide safe supervision for puppies and children both.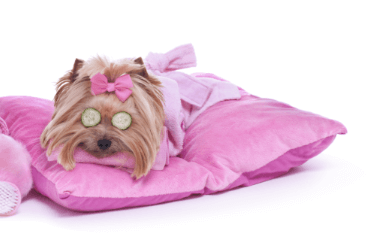 Healthy microchipped dogs with updated annual core vaccinations (Parvovirus, Distemper & Adenovirus) or annual titer test reflecting immunity of Parvovirus, Distemper & Adenovirus.
Dogs must be alumni who have completed either Tiny Paws, Confident Puppy or Confident Canine.
Have Questions?
Let's Have A Chat!
For Non-Urgent General Interest In Our Programs, Please Contact Us Below. We Will Attempt To Reply Within 3 Working Days. We Look Forward To Working With You To Achieve Your Desired Objectives.
Contact Us