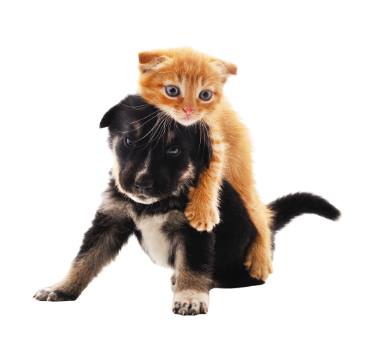 The Positive Pet Groomer is our trademark enthusiast pet grooming assistant program. Ideal for beginners with no prior experience, the program accepts applications all year-round with an extremely small class size.
The ideal applicant should be determined, hardworking and willing to learn to build a strong foundation for themselves in the competitive pet grooming industry.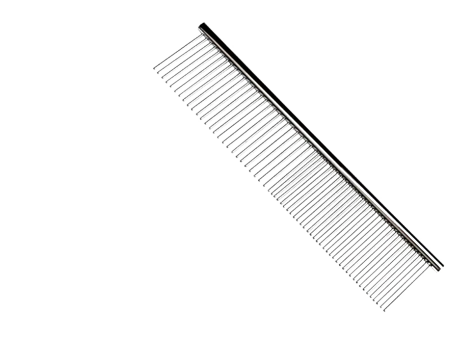 We are currently not accepting any applications
The Academy will provide equipment for students to borrow for use during the Program. It is optional but highly recommended to purchase the Workshirt for the Program.
3 months limited email and telephone support upon Graduation.
Day:
Tuesday, Wednesday, Friday, Saturday
Location:
Clementi Campus @ 352 Clementi Avenue 2 #01-117 Singapore 120352
Teacher to Student Ratio:
≤1:6
Maximum Academy Capacity:
6
SGD50 for application fee (non-refundable, applied towards tuition if accepted)
SGD1200 for complete program, four lessons (fixed-schedule, weekdays, 1 week validity)
SGD350 for one lesson (flexi-schedule, weekday/weekend)
No extensions.
SGD100 for Pawrus® Pet Grooming Academy (PGA) Workshirt, optional but highly recommended for The Positive Pet Groomer Students
"This program is meticulously developed to cultivate the pet grooming changemakers of the next decade."
The Positive Pet Groomer is a Trademarked Pawrus® Pet Grooming Academy Curriculum, uniquely designed in collaboration with Pawrus® Dog Training Academy.
It is exclusively taught by Jasline Aiw, Senior Pet Grooming Instructor.
In this industry-leading enthusiast program, you will learn our core values of compassion, creativity and by extension, the confidence necessary to excel in the pet grooming industry.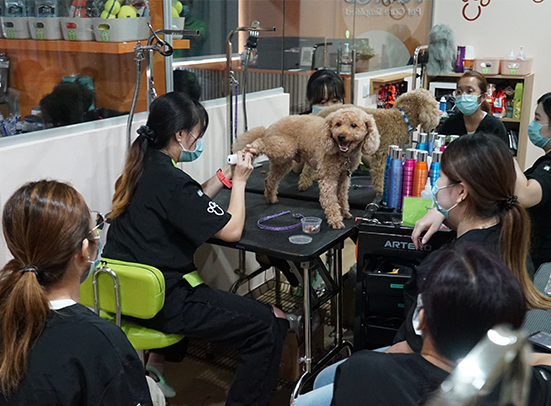 Certificate of Completion
A Pawrus® Certificate of Completion will be awarded to students who meet the strict requirements by passing a basic pet grooming theory and practical exam as part of the program's graduating requirements.
If you are looking to learn Scissoring Techniques and/or gain the opportunity to attain Certification, please apply for The Elite Positive Pet Groomer instead.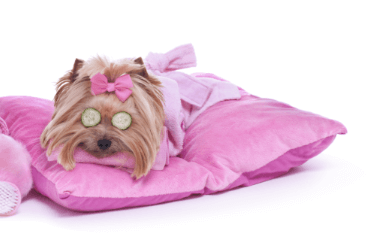 Admission Criteria | Graduating Requirements | Application Instructions
As this is a physically and mentally demanding program, our prospective students are expected to meet these requirements to be considered for admission:
No prior experience required.
Passion for animals.
Minimum 16 years old and above.
Proficient in English or Mandarin Chinese.
Possess perfect vision (20/20 with or without glasses / lenses).
Not allergic to water, dirt, dust, hair, animal fur, urine, stool, cleaning agents, soap, shampoo and conditioner etc.
Physically and mentally fit.
For safety, pregnant females must obtain a Certification Letter endorsed by their Gynaecologist/Doctor certifying their fitness.
To Graduate, a Student must:
Earn the minimum equivalent of a B on each component of the assessment process
Fulfill an attendance rate of ≥90%
Abide to the Pawrus® Student Code of Conduct
Congratulations on your decision to apply to the Pawrus® Pet Grooming Academy: The Positive Pet Groomer Program!
An application fee is required with your application. Paying your application fee online is fast, convenient, and secure via PayNow.
Application fees are not refundable. If you are accepted to the program, your entire application fee will be applied towards your tuition.
If Pawrus® declines your application, the entire application fee may be applied towards tuition for another Pawrus® Program if you enroll within 6 months.
Download, Read and Complete the Student Enrolment Form.
Pay the Application Fee via PayNow to UEN: 201424069N (Pawrus Pte. Ltd.) and capture a screenshot with its transaction reference as proof of payment.
E-mail admissions@pawrus.com.sg. Please title your e-mail as "Application to Pawrus® Pet Grooming Academy: The Positive Pet Groomer – Full Name" and attach the documents stated above to the e-mail.
Incomplete applications will not be processed.
We will assess your application once all required information is received. You will be notified of your application's outcome via e-mail.
Step 1: Application.
Getting to know you is the crucial first step. We will be in touch once we have assessed the information that you have submitted. You may be asked to provide more details for us to better assess your suitability for the program.
Step 2: Offer and Acceptance.
Congratulations. If you meet the strict requirements set by us, we will inform successful applicants such as yourself that they have been accepted for The Positive Pet Groomer Program! Offers will be made in writing via e-mail. You may be offered in any of our offer periods prior to the commencement of the program. You make the final choice from our offer. Once offered, our offer is only valid for that semester and expires if it is not accepted. A 100% deposit of the program fees is required to reserve and confirm your space in the intake that you have applied for. If an offer expires, an applicant will have to submit a fresh application and restart the entire enrolment process. Offers may not be held or carried over to consecutive semesters unless under extenuating circumstances. Offers may also be withdrawn at any time at our discretion.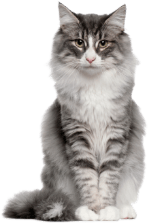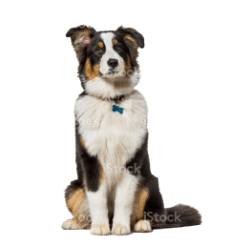 Step 3: Matriculation and Orientation.
School is almost here and you've been successfully enrolled! To begin your learning journey, you will attend a four-hour orientation to better prepare yourself for life in our school.
Step 4: Learning and Evolution.
We hope that you are excited and ready to undergo a process of learning and self-discovery with the world's most advanced professional pet grooming school. We are looking forward to working with you to create an endless ripple that would reverberate continuously throughout the entire pet grooming industry for decades to come.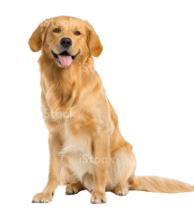 Have Questions?
Let's Have A Chat!
For Non-Urgent General Interest In Our Programs, Please Contact Us Below. We Will Attempt To Reply Within 3 Working Days. We Look Forward To Working With You To Achieve Your Desired Objectives.
Contact Us