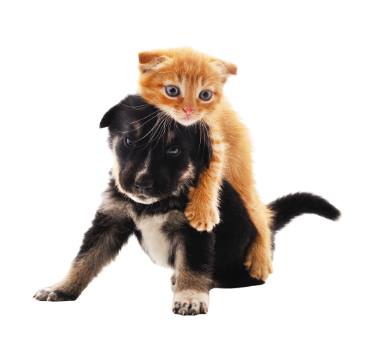 Art is the highest expression of the human spirit. Similarly, published peer-reviewed research in dogs have long emphasised on the utilisation of creative enrichment activities, which has proven to comprehensively expand and deepen the physical, mental, and behavioural repertoires of our canine companions. Naturally, these learning developmental designs possesses the ability to equip our dogs with the lateral cognitive and differentiated intelligence capabilities needed to express their individual personalities with positive emotions. This advanced curriculum is suitable for dogs who has had some intermediate training (e.g. Thinking Canine) and for dog parents who would wish to progress to the next phase of their dog's education.
Closed for Application
Six private sessions
3 months validity, no extensions allowed
Expert WhatsApp and email support upon Enrolment
3 months limited email and telephone support upon Graduation
Day:
Wednesday, Saturday, Sunday
Location:
Client's location, outdoor locations are permitted if vaccinations are completed.
Dog Age:
8 months - 7 years of age
Program:

Full Course: 6 x 120 minutes, in-home

(west): SGD6600
(mainland): SGD7050
(sentosa): SGD7500
Where am I located?

(west): postal sector 11-13; 58-71)
(mainland): postal sector 1-10, excl. sentosa; 14-57; 72-80)
(sentosa): postal sector 09

Additional dogs @ 50% fees each

Requirements:

Must belong to the same household
Possess similar training proficiency
Attend same lesson as the first dog
"This class was intentionally designed to develop the expressive and affective mind of humans and their canine companions. It teaches dog parents and their canine companions the tools required to create a personified understanding and forge emotional resilience in their relationships. It culminates in a breath-taking exercise which reflects the delicate bonds of their relationship."
Crafted for Artful Canines
Artful Canine is a Trademarked Pawrus® Dog Training Academy Curriculum, exclusively designed by Kevin Yeo, Training Director.
In this dog training programme, you will learn to shape and contextualise your adult dog's complex knowledge and skills into simple tools for real-life usage.
Your dog will learn dynamic advanced life skills such as manipulating their physical body in different forms and contexts for greater utility, regulating their emotional mind for increased self-expression as well as heightened synchronisation of their physical and emotional abilities.
Puppies can bring along a maximum of two human family members. Children under the age of 16 must be accompanied by an adult to provide safe supervision for puppies and children both.

Healthy microchipped dogs with updated annual core vaccinations (Parvovirus, Distemper & Adenovirus) or annual titer test reflecting immunity of Parvovirus, Distemper & Adenovirus.
Dogs must be alumni who have completed Thinking Canine.
Have Questions?
Let's Have A Chat!
For Non-Urgent General Interest In Our Programs, Please Contact Us Below. We Will Attempt To Reply Within 3 Working Days. We Look Forward To Working With You To Achieve Your Desired Objectives.
Contact Us