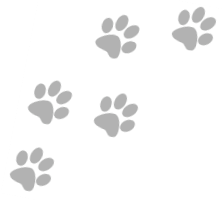 Date & Time:
TBD
(Subject to Maximum Limit Imposed by Safe Distancing Measures)
Location:
Clement Campus @
352 Clementi Avenue 2 #01-117
Singapore 120352
Who Should Attend:
Potential Pawrus® Students
Abstract
All attendees must abide to all prevailing Safe Distancing Measures (SDM), such as wearing of masks, always keeping a safe distance of 1m or more and following our staff's instructions during the tour. Clients who are feeling unwell, sick or have COVID-19 or have been a close contact of someone with COVID-19, on Stay-Home Notice (SHN), Leave of Absence (LOA), or Quarantine Order (QO) will not be allowed into the Campus.
Clients Arrive
(10:00am-10:15am)
We eagerly await your arrival. Our campus will be deep cleaned in advance.
Campus Tour
(10:15am - 10:30am)
We will navigate the features of the new Campus in pairs and always abiding to SDMs. You must follow your appointed instructor as he/she conducts the campus tour.
Welcome Message
(10:30am - 10:40am)
Our co-founders, Kevin and Jasline, will deliver a short welcome message.
Training Seminar - Kevin
(10:40am - 10:55am)
Our Senior Clinical Animal Behaviourist and Training Director, Kevin, will deliver a short seminar on dog training.
Grooming Seminar - Jasline
(10:55am - 11:10am)
Our Senior Pet Grooming Instructor and Grooming Director, Jasline, will deliver a short seminar on dog grooming.
Our Services
(11:10am - 11:20am)
A brief walkthrough of our Programs and Services.
Closing Message
(11:20am - 11:30am)
Our co-founders will deliver a short closing message to thank everyone for attending.
Free and Easy
(11:30am - 12:00pm)
The event has concluded. Clients are free to leave or can choose to stay to speak to our Speakers. We will be around the campus for individual consultations and questions.
Have Questions?
Connect With Us!