Who We Are
📗 Positively Training & Grooming ✂️ Your Pets With Love ❤️
Pawrus® drew its early inspiration from Walrus, a large marine mammal with three splits on its flippers.
The Walrus was known for its unwavering confidence, genuine compassion and limitless creativity.
Inspired, we combined this concept with our passion for pet care, "Paw" with "Walrus", forming the two-syllable word, "Paw-rus".
Pawrus® Is Born!
The Pawrus® Difference 💚🧡❤️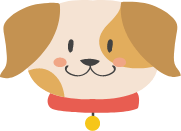 Confidence
To overcome difficulties and excel by conquering new frontiers.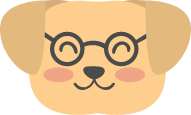 Compassion
To understand and share the feelings of animals and humans.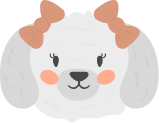 Creativity
To imagine and create something original and impactful.

Very dedicated service! All products arrive fast in good condition. When my doggie had a tick attack, Kevin would provide precise information and advice. Thanks to his advice, we found a pile of eggs (goosebumps!) and could contain the infestation right away. When she started showing symptoms of arthritis, a proper product was recommended and it's been working well. I'm a repeating customer after Jasline helped me with the first order through the online chat. Thumbs up!
Tamaki Tanaka-Ling Freaked out when my dog accidentally consumed ant poison and urgently sought Kevin's help. Not only did he reply quickly, but he also even provided me with all the information I needed to be put at ease (for a moment I thought he was more anxious about my dog than I was ). I knew what odd behaviours to look out for in my dog only with Kevin's advice. Pawrus' service's moment of truth came when Kevin addressed my dog by its name, even though the last time I mentioned it was almost a year ago. Only goes to show that the people helming Pawrus really care about their customers and dogs. Thank you Kevin and thank you Pawrus!

Jocelyn Kaylee Neo Kevin helped me understand my dogs behavioral issues from my dog's point of view and I feel like after our sessions I have a better understanding of Hershey. He uses positive reinforcement in his training and his professional methods are very systematic and easy (step-by-step). He doesn't just train my dog but shows me how to train her while also giving supplemental activities and readings so that I can work on things with my dog on my own. His classes have given me the knowledge and confidence to go into raising my very first puppy and is much appreciated. Thanks Kevin!

Silyn Tan We just adopted a visually-impaired dog Merlot and we're first time dog owners. We also had a little 4 year old with us. When my little one goes to pat Merlot, she turns around as if she were going to snap at Ashley so we decided to engage Kevin and Jasline for a behaviour consultation on how to handle Merlot while keeping our Daughter safe. Kevin was very patient and observant even as he was talking to me, taught us very important tips on how to approach a visually-impaired dog and how to correct her peeing accidents in the house. For the first time, all of us had a peaceful sleep at night because Merlot will cry really loud at night without me around. Thank you Kevin for the thorough lesson, and also the follow up through our WhatsApp chat. I definitely recommend Kevin and Jasline to anyone who might have questions about living in harmony with their dogs. Well done, keep doing what you guys do best!

Stephanie Yip Of course, I would highly recommend pet owners to bring their beloved pets to the new campus for grooming sessions. Having gone through experiences with different groomers, my husband & I are most relieved to have found Jasline. Our 5yo toy poodle is always excited and most comfortable during her grooming sessions with Jasline. It's more than a groomer-client r/ship – we find Jasline doting and caring for Phoebe like her own pet. And with that, we know that we can leave our Phoebe in her good hands during each session. Thank you, Jasline & Kevin!

Theresa Cheong Tammie had her first grooming session with Jasline yesterday and it went superbly well. Jasline has demonstrated patience, gentleness together with professionalism when she groomed Tammie. Jasline will definitely be my top choice groomer for Tammie and will be highly recommended to my friends and to whoever needs on excellent a groomer- Thanks again Jasline for your patience and kindness to Tammie.

Jennifer Lim